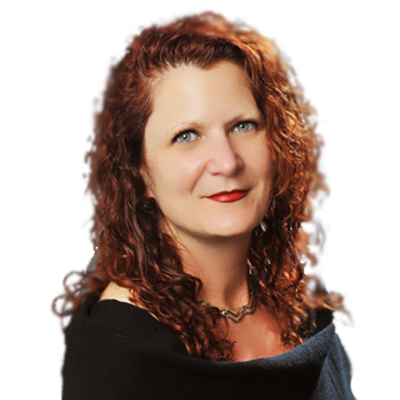 Debbie McCanless
Office Manager FOUNDING MEMBER
Atlanta Native
Contract Specialist
LoneWolf Specialist
Appfolio Specialist
Property Management Specialist
Behind every great real estate agent is a great assistant. Behind every successful real estate office is a sharp, meticulous office manager.
Combine the two, and you get Debbie McCanless — a one-woman support staff who is as personable as she is professional.
Debbie has been smiling in the customer business for over 20 years. She spent a decade as the Salon Director at Lee Cobb Hairdressers, a high-end salon where she not only ran the shop's day-to-day affairs and managed the very profitable retail store, but was the reassuring face clients looked to as they prepared to part with $100 for a haircut.
In 1997, Debbie went to work for Northside Realty as a sales associate, aiming to capitalize on Atlanta's booming intown housing market. She greatly enjoyed the process of working with both clients and agents through the negotiation process. The position of Real Estate agent, while highly educational, wasn't the perfect fit she'd expected. She thrived more on the "behind the scenes" than being the one at the table. She did, however, manage to sell herself a house and put some clients into some great homes.
Knowing she had a deep interest in the workings of Real Estate, she made a move to RE/MAX Executives in Decatur, where as Office Manager, her "good cop bad cop" routine with the agents helped that office become one of the most successful in the region. In fact, her broker used to tell clients that Debbie closed more deals than the agents did.
Now, as the office manager at Origins Real Estate, Debbie has found her home. She's in a business she loves, doing work she enjoys with people she likes. She is a professional's professional, a shopkeeper, making good on the promise she made to herself years ago: "Always do good work." Her client is you.
And should you ever want to meet the behind-the-MLS person who helped make your experience at Origins so pleasant, ask for Debbie. She's never too busy crossing the t's or dotting the i's to come out and play.
Call me:
Debbie
I was born in:
Atlanta, Georgia
I speak:
English, French and Motorcycle
Three words that describe me:
Compassionate, detailed, fiery
First job:
Box office ticket sales at a movie theatre
Greatest achievement:
Being instrumental in the development and evolution of an amazing real estate company
Secret ability:
French bulldog whisperer
Ideal day:
A beautiful sunny day in the mountains with my family and a bottle of champagne
Favorite movie:
Dangerous Liaisons
Inspired by:
The strength and creativity of my dear friends
Why Origins:
Origins fosters a unique camaraderie that is difficult to find in real estate