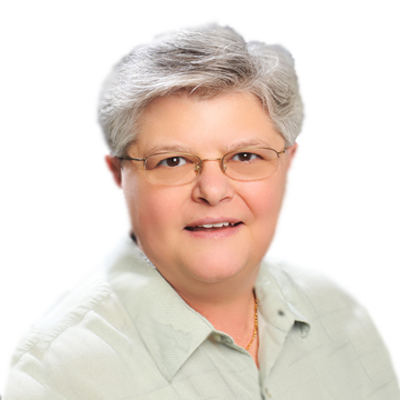 Jan McGill
Associate Broker

Property Management Specialist
DeKalb Association of Realtors
President's Choice Award 2015
interested in property management? Click here
I was born in Chattanooga, Tennesse to two people who got a really good deal on their first home. You see, it had been condemned. But they saw an opportunity to divide the house into three units, living upstairs, and renting the two downstairs. Of course there was a lot of renovation to do, but that was only the start of a lifetime of owning real estate. Growing up, there was almost always a project going on and I learned to love building, renovating, and remodeling. I also had opportunities to observe negotiations as my parents interviewed new prospects for their growing rental properties. And I became aware of the responsibilities due to and from tenants.
As an adult, I moved to Atlanta Georgia, and have lived in many parts of the city at some time or another. In the last 25 years, I've come back to the real estate industry in various forms. I've been a real estate appraiser, an office manager and bookkeeper for residential and commercial construction companies, a rental property manager, and am now a real estate agent and Realtor®.
A longtime friend, who knew that integrity and doing the right thing was of utmost importance to me, introduced Jim Cameron with Origins Real Estate. I believe joining Origins connected me to the right people at the right time. Being part of an organization of like-minded people, striving to be of service to others, is the "home" I was looking for.
If you are the owner of real estate, or would like to be, call and let's discuss how I can help with your current situation. Or if you have rental property and would like a representative to supervise it for you, call and let's discuss how I can manage your investment.
What People Say About Jan
Call me: Jan I was born in:
Chattanooga, Tennessee
I speak:
English
Three words that describe me:
Integrity, loyal, open minded
First job:
Darr's in Rossville, Georgia
Greatest achievement:
Being a brave person that can look fear in the eye and walk past it into an abundant life; knowing even if I miss a turn, I'm still on the right path.
Secret ability:
Find gratitude
Ideal day:
Fun and laughter with family and friends
Favorite movie:
The Sting with Paul Newman and Robert Redford
Inspired by:
People who model generosity
Why Origins:
People who model generosity

PROPERTIES
SOLD PROPERTIES
[af_listings statuses="82" page_layout="integrated" items_layout="default" per_page="12" display_map="false" display_filters="false"]