We Know Real Estate
Origins knows real estate. We have studied the real estate market both from a buyer's view as well as from a seller's view, so we have an eagle's full view and expertise of the market. You too can become more knowledgeable. Request and get our complete guides today. You'll receive a full, exhaustive picture of everything needed to consider as a real estate buyer or seller in any market.
They are completely FREE!
You'll learn:
Top 10 points to consider before selling your home, including tips for low cost improvements to achieve a better selling price
How to determine the right time to make that repair, and when and how to invest in your house
A complete step by step breakdown of real world facts VS real estate reality TV shows, and be able to compare and contrast the differences
The Seven Steps to Owning a Home, and how to maximize the success of your transaction every step of the way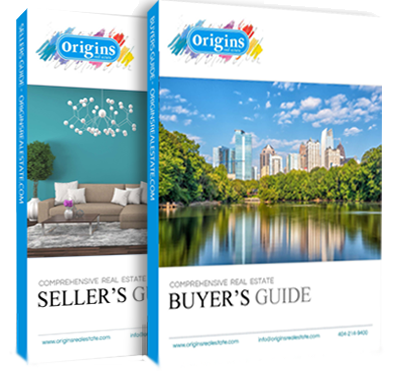 WHAT OTHERS ARE SAYING ABOUT ORIGINS REAL ESTATE
She was phenomenal!...
I'm a first time home buyer and new to the process of purchasing real estate. She walked me through the process and was always available. She gives 100% everyday and is always the constant professional. She has a commitment to her client that I have never seen before working with other realtors.
Before finding Tanya, I had worked with another realtor who was pushy and kept showing me places out of my price range and never returned my phone calls in a timely manner. After switching to Ms. Demjanec, I saw how a good realtor can make the experience enjoyable. She showed me great places and was always upfront and honest. She worked hard and always came up with a solution when we hit a road block. From the search process to the closing process, She was phenomenal!"
We are glad you are our Realtor...
Just want to say thank you for your time and effort in trying to find a home for us. We do truly believe you have our best interest, so for that thank you! Share this gift with your office, we are glad you are our Realtor!
Ed & Cludia
,
Atlanta, Georgia
Again thank you for making our lives less hectic...
To The Tony James Group,
Too often, we experience less than desired services from businesses and we tell all of our family and friends. Well, I wanted to take a minute to share my more than expected experience and tell all of my family and friends! The service we received during our relocation from the Tony James Group was exceptional and above ordinary– you were always accessible, pleasant and eager to accommodate our needs! We truly appreciate everything you did to help us during our relocation and hope you will share our story with potential clients.
My husband Gregory and I were referred to the Tony James Group by a very close friend of ours. During our initial contact, we were greeted with professionalism and personalized service that seems to be rare in most settings. We provided the details of our needs, which were not complicated however, we currently lived 90 minutes outside of Atlanta" our moving timeframe was very short and we were expecting our first child. Tony and Penny recognized the importance of our needs and quickly began searching for homes that would accommodate our family.
We cannot express enough how much it means to us that we were treated as a priority to the Tony James Group. With just a few weeks before the arrival of our first child, we are comfortably settled into our home and can focus more on are new little blessing. 
What we are most impressed with is the ease of doing business, prompt communication and simplicity of the process. I often brag to all of our family and friends of the great service we received and have already been able to refer a close friend to contact you. 
Again, thank you for making our lives less hectic and uncomplicated during our move to Atlanta — two thumbs up to you!! We could not be more pleased!
Sincerely, 
Jennifer L. Williams
,
Atlanta, Georgia
Amazing to work with throughout the entire process...
Pam was amazing to work with throughout the entire process of finding and purchasing our home. She helped us find places in our price range and area, and was very patient with us when we completely changed our mind about what we wanted! As first time home buyers, Pam was awesome to work with because she was always willing to answer our questions. She also went above and beyond in accommodating our schedule. When we had some minor hangups in the purchase of our home, Pam was quick to figure out the problem and resolve the situation while keeping us informed.
Highly recommended!!
Sylvia Smith
,
Atlanta, Georgia
From start to finish Kimberly was professional...
[Kimberly Merritt]  On behalf of both my husband and myself, I wanted to send you a note just to say how much we both enjoyed working with Kimberly during the process of buying our first home together. From start to finish, Kimberly was professional, knowledgeable and patient. We worked with Kimberly for more than a year (the process was longer because we originally put in an offer on a short sale property) and she was incredibly helpful throughout. 
 From listening to our needs and wants and educating us on specific neighborhoods surrounding metro Atlanta to helping us find out how to get our utilities turned on after closing; Kimberly was the consummate professional and very helpful. We would definitely recommend her to other prospective clients and if we decide to ever sell our home (although I can't fathom doing that right now!), we will most certainly seek out Kimberly's services again.
David & Ajani Eberts
,
Decatur, Georgia
I would recommend you to anyone...
Thank you so much for helping us find our house. You have made what should have been a stressful time, a pleasure. Thank you also for your wonderful gifts. You were very thoughtful to have done that. Without a doubt, I would recommend you to anyone looking to buy or sell. Looking forward to seeing you again soon.
L. Sharp
,
Atlanta, Georgia
I looked forward to every appointment...

You are the deal!!!  I could have never imagined I would enjoy the house shopping process as much as I did.  We actually had fun!  I looked forward to every appointment with you.  
You will definitely be getting some business from my friends!  
Working with Sue was a true pleasure...
Sue provided terrific advice throughout the process of selling my home. She had been the property manager while it was a rental, and excelled in that role as well. Sue's deep knowledge of the area and ability to recognize and navigate the shifts in its real estate market offered me, a first-time seller now living in another state, incredibly valuable perspective. She always gave me all the information I needed to make a decision, and kept me aware of the timeline and next steps I should be prepared to take. Her professional skills, accessibility, and warm intelligence make working with Sue a true pleasure.
Megan M.
,
Avondale, Georgia
He understands homes, from top to bottom...
I couldn't have asked for a better Realtor.  Through the process of finding me the right home, we went under contract three times.  One the first home, the price David negotiated was great, but I decided to walk away due to inspection findings.  David understood, and supported my decision and we promptly began searching again.

David was also able to negotiate an incredible price for the second home. I sunk about $1000 into due diligence on this home, only to have the seller catch me off guard by terminating the contract unexpectedly (within their contractual rights within the Fannie Mae contract addendum).  This would have normally meant that I was out my $1000 for this due diligence (appraisal, inspection, and additional testing), because the seller was protected by the contract.  David nor I did not like the fact that the seller pulled this, so David went to bat for me.  This included him modifying the termination agreement before he allowed me to sign it stating that the money I had spent would be reimbursed (by the seller). I'm sure it included other string pulling too, but no more than three weeks later, I had the earnest money in my hand and the full reimbursement for my due diligence expenses in my hands! This is unheard of! 

As we began my search again, David took me to see a home that was not yet on the market!  The home is exactly what I described on the first day I met with him about my purchase.  He already knew the seller was hoping for a price that was within my price point (but it was also well below market value).  Because of David's contacts, I was able to avoid the competition of the market and was able to close on this home that met all of my original criteria at an unbelievable price.
A few more notes about David: 
I never felt any pressure to go through with a deal that I wasn't comfortable with.    
David's negotiation skillsets and strategies made me feel comfortable and got great results each time. 
David was more than professional (one example is that he would text if he was running even five minutes late, which happened rarely). 
Now that I'm a homeowner, David seems to have unlimited resources when it comes to contractors and he is still willing to help out. 
He understands homes, from top to bottom. 
He is extremely responsive. 
What else could you want in a Realtor?
Beth White
,
Atlanta, Georgia