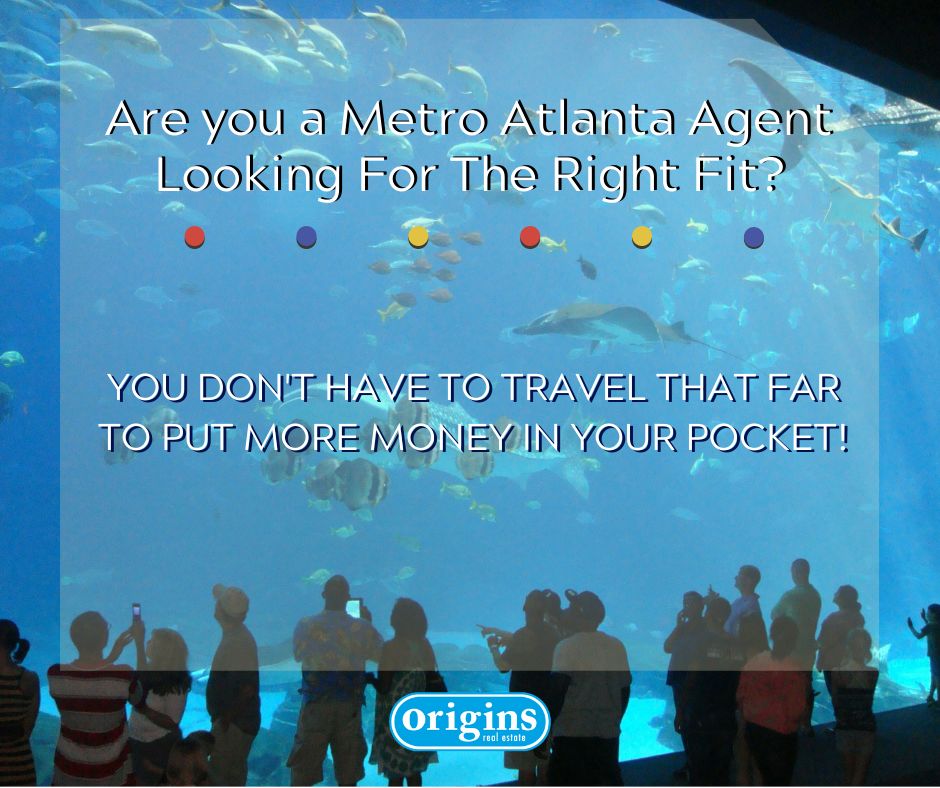 WE LOVE OUR AGENTS!
Opt for a commission split that benefits you immediately!
Origins Real Estate is as successful as it is today because it is peopled by hardworking, diligent and above all, passionate Agents and Staff. Origins is, and has always been, driven by an understanding based on the mutual trust that comes from developing lasting associate, client and community relationships. We are always seeking like-minded teammates whom we compensate with a gracious commission split.
Connector.

80/20 CAP at $6000 - *$65/mth

100% to the agent once the CAP is achieved!
Less any FMLS, E&O cost. *Includes GAMLS

Connector.
Both FMLS & GAMLS
24/7 office access
Paper copies and prints
Google virtual business back office
Facebook, Instagram, Twitter post designs
Contract to close Concierge
Office field trips
PC & Apple based systems
Quarterly "Giving Back" opportunities
Continuing Education classes
Weekly market data reports by ZIP, 70+

Flyers, brochures, cards, invitation, etc.. design support

For Sale loaner yard signs
Access to preferred attorneys
Legal descriptions
Virtual contract management and storage
In-house loan officer
Prominent personal web-page
e-Signing platform
PC & Apple based systems
In-house notary service
High speed scanners & printers
HUD certified brokerage
Agents are paid at the closing table
Origins branded email address
Supra loaner lock boxes
*Commercial and Property Management plans are available, just ask.
Certainly, there are questions?

Email us at [email protected]OriginsRealEstate.com or call 404.214.9400
Feel free to reach out to any of our Realtor Associates [here] with your questions.