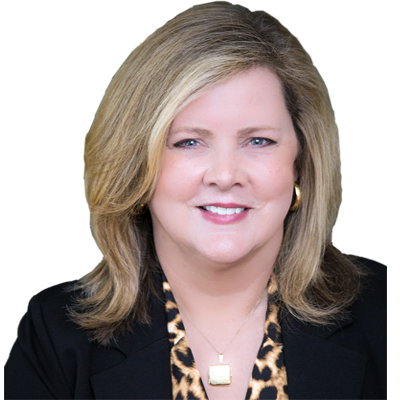 Caroline Grimes
LOCAL REALTOR
Atlanta Association of Realtors
Atlanta Native
Caroline is a native of Decatur and has lived in the city most of her life, witnessing firsthand the exponential growth of the Greater Atlanta intown neighborhoods. She attended City of Decatur schools, followed by earning a B.S. in Business Administration from Presbyterian College, a small liberal arts school in South Carolina. Her first job was as a flight attendant before transitioning to higher education, where she led the recruiting efforts for the Executive MBA programs at Emory's Goizueta Business School. Caroline, who is married with two grown boys, runs a small natural bath products business, Decatur Soapworks, in her spare time. She is an avid animal advocate with two rescue dogs at home and is committed to the protection of endangered species (elephants in particular).
Real estate creates personal wealth for her clients, whether buying, selling, or investing, enabling them to pursue their dreams. Recognizing this financial security motivates Caroline to provide an informed, seamless, and stress-free experience for her clients. Caroline has a five-star Zillow rating from her clients who call out her professionalism and dedication to reaching client goals. She welcomes the opportunity to do the same for you.
Call me:
Caroline
I was born in:
Decatur, Georgia
I speak:
English
Three words that describe me:
Creative, Committed, Thorough
First job:
Flight Attendant
Greatest achievement:
Two grown boys who give "kids today" a great name.
Secret ability:
Full commitment to the success of any client with whom I work.
Ideal day:
Seeing new places with friends and family.
Favorite movie:
I adore movies and it's difficult to pick favorites, but possibly The Philadelphia Story or Out of Africa.
Inspired by:
All the people I know who balance family and career who still make it a priority to give back to the community, and sometimes even work in a side hustle.
Why Origins:
Origins is a small boutique firm that offers everything other real estate firms do but with a superior focus on the client experience. This philosophy resonates with me and my personal approach.